| | |
| --- | --- |
| Role | Design Mentor |
| Category | Coaching, User Experience |
| Date | May 2020 – August 2020 |
My Role
I joined LevelUP! Round 2 mentorship programme organised by NTU Career & Attachment Office (CAO) to coach 2 NTU undergraduates who are interested to learn hard skills relevant to the IT industry. Throughout the 3-month programme, I taught the students UX, UI, Design Thinking process and Agile Scrum methodology:
Provided career advice, shared industry insights and study tips
Helped students to discover their current strengths and weaknesses
Set up an action plan and enable students to set achievable goals
Prepared presentation slides and other course materials for bi-weekly topic sharing sessions
Gave a total of 4 assignments to aid their learning
Conducted review sessions to improvise their deliverables
Invited 3 industry professionals to share their career journies and topics such as front-end development and project management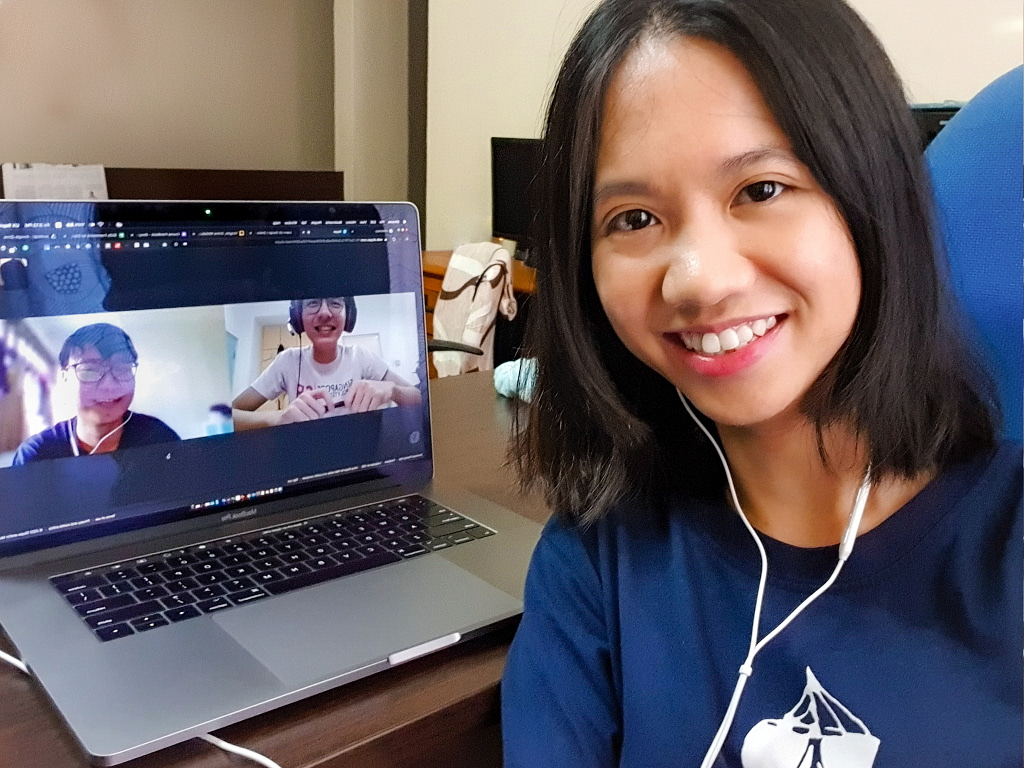 The Process
Goal Setting
Before accepting the students as my mentee, I used the Mentor Canvas as a starting point to understand the students better. This canvas is modified by a UX designer based on the Business Model Canvas used in Agile/UX workshops.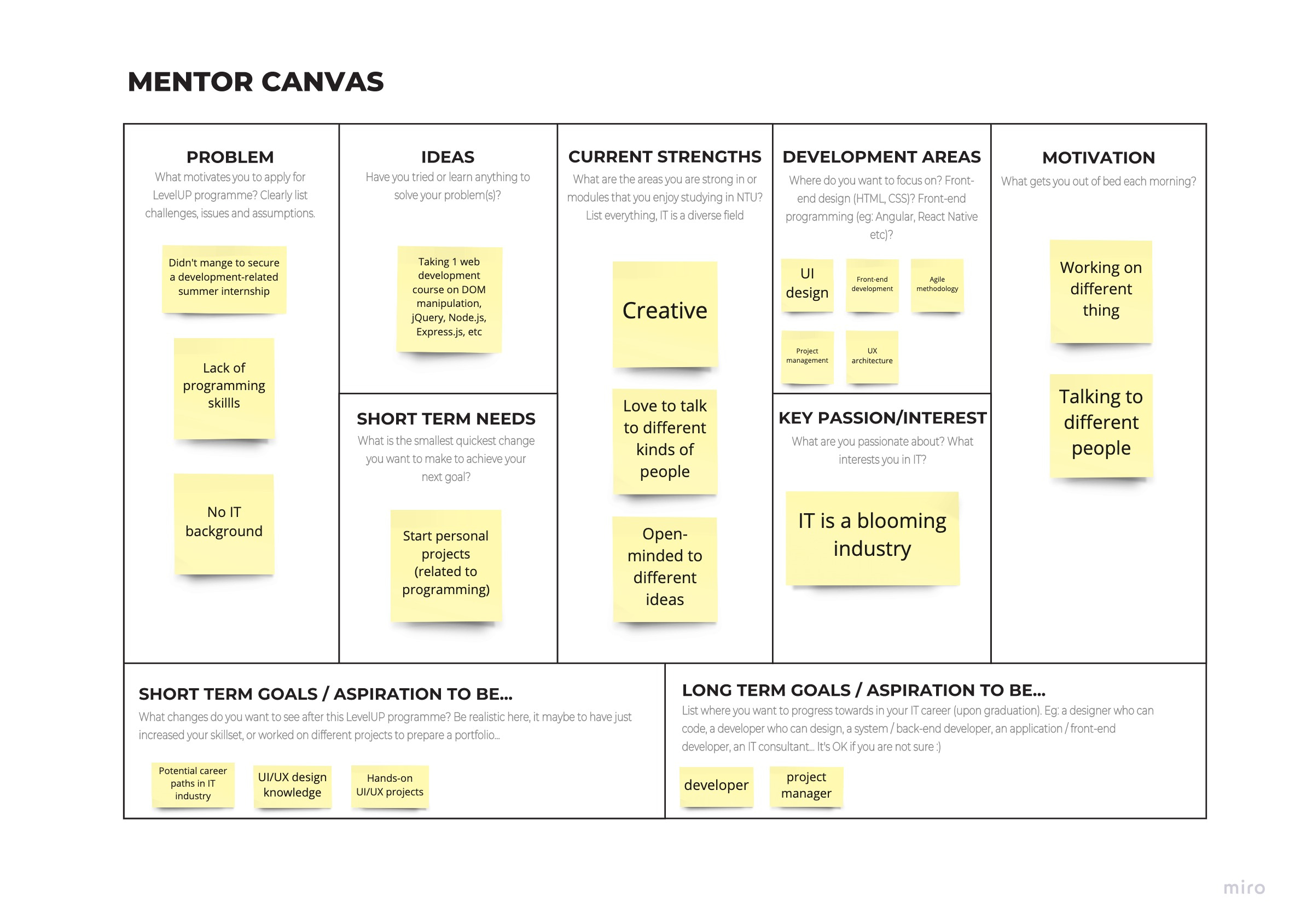 Career Exploration
During our first meeting, the students filled up a survey for me to better understand their interests and behaviours. Using their responses as a guide, I suggested some relevant jobs in the IT field.
Actionable Plan
I worked with the students to set up an actionable plan. To make the sharing sessions more productive, the students are required to self-study and prepare questions prior to our meetings. Each lesson came with a new assignment to practise what they have learned.
Topic Sharing Sessions
Other than creating a presentation deck, I also prepared course materials such as Adobe XD demo files, online resources and additional self-study links to strengthen the students' understanding of the new concepts.
Hands-On Assignments
The students had 2 weeks to complete each assignment. I introduced the use of Kanban boards for progress tracking.
Review Sessions
During each review session, the students presented their work before I shared some general feedback for improvements. Additional comments would come in after I go through individual deliverable in detailed.
Retrospective Sessions
Initially, I had a 1-1 retrospective session with the students. However, I wanted to simulate a Sprint retrospective experience where multiple people can share their feedback, therefore I changed it to a group retrospective session (although they were given solo assignments).
Additional Study Resources
Aside from the topics taught, I also gave the students some study materials and keywords to explore themselves.
(My Personal) Evaluation by Mentees
After every topic sharing session, I let the students filled up a course feedback survey to state what I should improve on and how I can improve their learning experience.
The Outcome
(My Personal) Feedback from Mentees
In our final meeting, I let the students filled up an evaluation survey on everything that has been shared throughout the 3-month programme
(Official) Feedback by Mentees
The following reviews were submitted to NTU CAO:
My Learnings
Being a mentor has made me a better communicator. In order to introduce a technical term to my young audience, I had to explain the context in a language appropriate to their skill level.
Throughout these 3 months, I felt that I have become a more disciplined person during non-working hours. Aside from preparing decks for each sharing session, I had to invest some time in researching and validating my industry knowledge before structuring my thoughts into a presentation flow.
Overall, it was a great learning opportunity for me too.