I got into design to solve problems, not just to make things pretty.
I am Yunzi, a Permanent Resident in Singapore, originally from Kuala Lumpur, Malaysia. In 2013, I came to Singapore to study a multidisciplinary course in NTU called "Information Engineering and Media".
Today, with a background in front-end development, design and electrical engineering, I become a designer who can bridge the gap between designers and developers effectively, without compromising the design vision.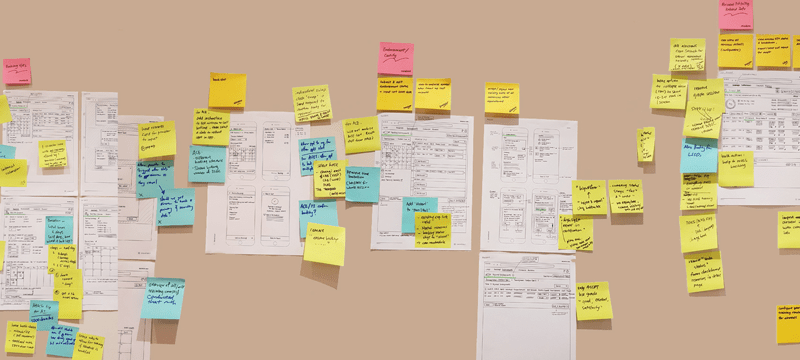 How I work?
When I was a UX consultant, my daily life revolves around strategising project approaches and running a range of end-to-end design activities: from conducting qualitative user research and facilitating design sprint workshops to defining design directions and creating clickable prototypes for usability testing (UT).
Depending on projects, I also liaised with clients and stakeholders to provide design updates. Time to time, I might collaborate with Scrum teams to develop proofs-of-concept (PoC) or minimal viable product (MVP) within tight project delivery timelines.
At the end of the project, my designs are user-tested, data-driven and technically feasible under various constraints.
To date, I am 3+ years in the UX field and have a portfolio designing for the area of military aerospace, logistic & inventory, project delivery, sales, education, healthcare and innovative technology. 3 of my projects were highlighted as significant wins to the company. Currently, I'm working as an in-house UX designer, exploring the lifestyle and e-commerce areas.
Design team collaboration
I have experience working with UX researchers and other designers on large-scale enterprise projects. We identified our clients' operational and organisational problems, then created interactive prototypes for the product teams to develop into a functional product.
Product team collaboration
I was also embedded in 6 product teams as the sole product designer. For these projects, I collaborated closely with the product owner, project managers, offshore and/or local developers throughout the product development cycle, from brief to launch.
A glimpse into 45.5% of my life after work…
01
I love running events! I used to work part-time as an event helper. So, I continue my interest by volunteering at Adobe DesignUp conference in 2018.
02
I have 2 dogs— Muffin the black poodle and Girl Girl the brown chihuahua. Muffin sleeps with me!
03
I started tweaking HTML and CSS since secondary 3. However, I simply couldn't remember any programming syntax, so I didn't become a developer.
04
When I was a student in NTU, I worked up to 3 part-times in the day and studied at night. Therefore, I used to sleeping late and waking up early.
05
I was offered Psychology, but I appealed to study IEM. Now, I am a Jack of 5 trades: art, media, programming, electrical engineering and communication.
06
The total number of product teams that I have joined as the only designer = 6.
07
I don't know why, but 7 is my lucky number.
08
I have been to 8 countries— Taiwan, Japan, Hong Kong, Vietnam, Thailand, Philippine, Malaysia and Singapore. I love Taiwan!
09
They say: cats have 9 lives. I want to live a long life too (Chinese saying of 长长久久), so I will end here.